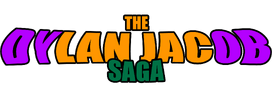 The Dylan Jacob Saga is an online webtoon running on the channel RetroRuoy (Now known as Retro Guy).
The Dylan Jacob Saga is a series created to make fun of Certain GoAnimate Users. The main antagonist is Dylan Jacob, who along with his friends attempts to take over the worldings and destroy all "Bad Users". So far, one season (not including the pilot season) has been made. The creator of the show has stated that a second season is going to be made, however it is going to be animated in Adobe Flash rather than GoAnimate.
Ad blocker interference detected!
Wikia is a free-to-use site that makes money from advertising. We have a modified experience for viewers using ad blockers

Wikia is not accessible if you've made further modifications. Remove the custom ad blocker rule(s) and the page will load as expected.